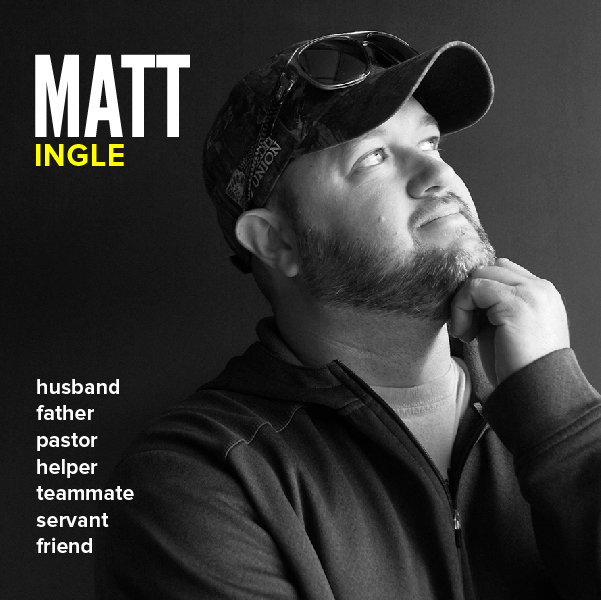 When Matt joined Best Sign Group in July of 2013, it was clear he had the skills necessary to be successful in the sign industry. He had previous experience in sign production and was willing to put his hands to the work. But it was this knowledge that was exactly meant to be used in serving the customers who came through the door needing coroplast, vinyl, and all manner of sign solutions. So instead of cutting and weeding, Matt found himself designing and acting as a representative to the walk-in customers. Since then, Matt has become one of the most versatile employees, growing into various roles and serving his teammates in sometimes unexpected ways.
Now, Matt is a great team member, to be sure. He transitioned to service in 2014, and so he found himself spending a lot of time in the hands-on process of installing the signs we produced. As he continued to learn and grow, he became essential to the service team and that's where he works even to this day. However, it's not to say that he can't help elsewhere. Matt still recalls how to design quick signs and how to work production. Anytime we need someone to help in either of those areas, Matt is an invaluable resource. That's a fact we rest in, especially in a small company where folks are critical to the roles they fill.
Viewing Matt as an employee is not deep enough to figure out what makes him a downright great human.
He's a family man: a husband and a father of four. His family IS his priority list. This devotion and passion so clearly indicates that his priorities are right where they should be. When called on, he watches an ill child at a moment's notice and without complaint. He supports and encourages his wife in her education, and you've never seen a group of kids as happy and well-behaved when they walk through Best Sign Group. When Matt talks about his family, it's never with a sigh, even though fathering four is – as you can imagine – prone to erode one's energy.
Then, there is his calling, a higher and deeper purpose for his life on earth: he's a pastor of Legacy Church. So when he's not at Best Sign Group, you can find him working on a sermon or arranging community service through his church. This could be, among other factors, what makes Matt so genuine. He's a believer in grace and mercy. So when you talk with Matt, you don't get a weird veneer or lip-service. You get truth, you get love. This is why he fits in so well at Best Sign Group, and it's his love that overflows into everything he does.
While this author has only known Matt for around a year and a half, it became clear to me in January of 2017 how that love overflows. We celebrated Tim Birlson's 10-year anniversary with Best Sign Group. A few weeks before we were due to celebrate, Shirley Karr called on us to be thinking about a Beatles theme. One of Tim's dreams was to be able to play live on stage with the Beatles. We decided to form our own Beatles band in costume and instruments. I had never seen Matt get into anything before, but he did this – in garb and in guitar. He was fully invested in making Tim's anniversary celebration a success. Matt practiced on his own time and prepared a few Beatles song selections. It was a great moment watching him join together with a few of us to make Beatles music come alive for Tim.
A more recent, personal example: this author's daughter spent some time in the hospital recently as a result of a severe asthma attack. Who did I get a text from checking on her, asking if we needed dinner brought up to us? If you guessed Matt, you guessed right. Love overflowed again. Once you get to know Matt, you see that his kindness isn't a matter of rote compulsion – it's born of his affinity for Christ.
We're proud that Matt is on our team. It's a joy to watch people grow and get to know them at a more meaningful level.
That's why we shine the spotlight on Matt today: the more we get to know him, the more we love him.