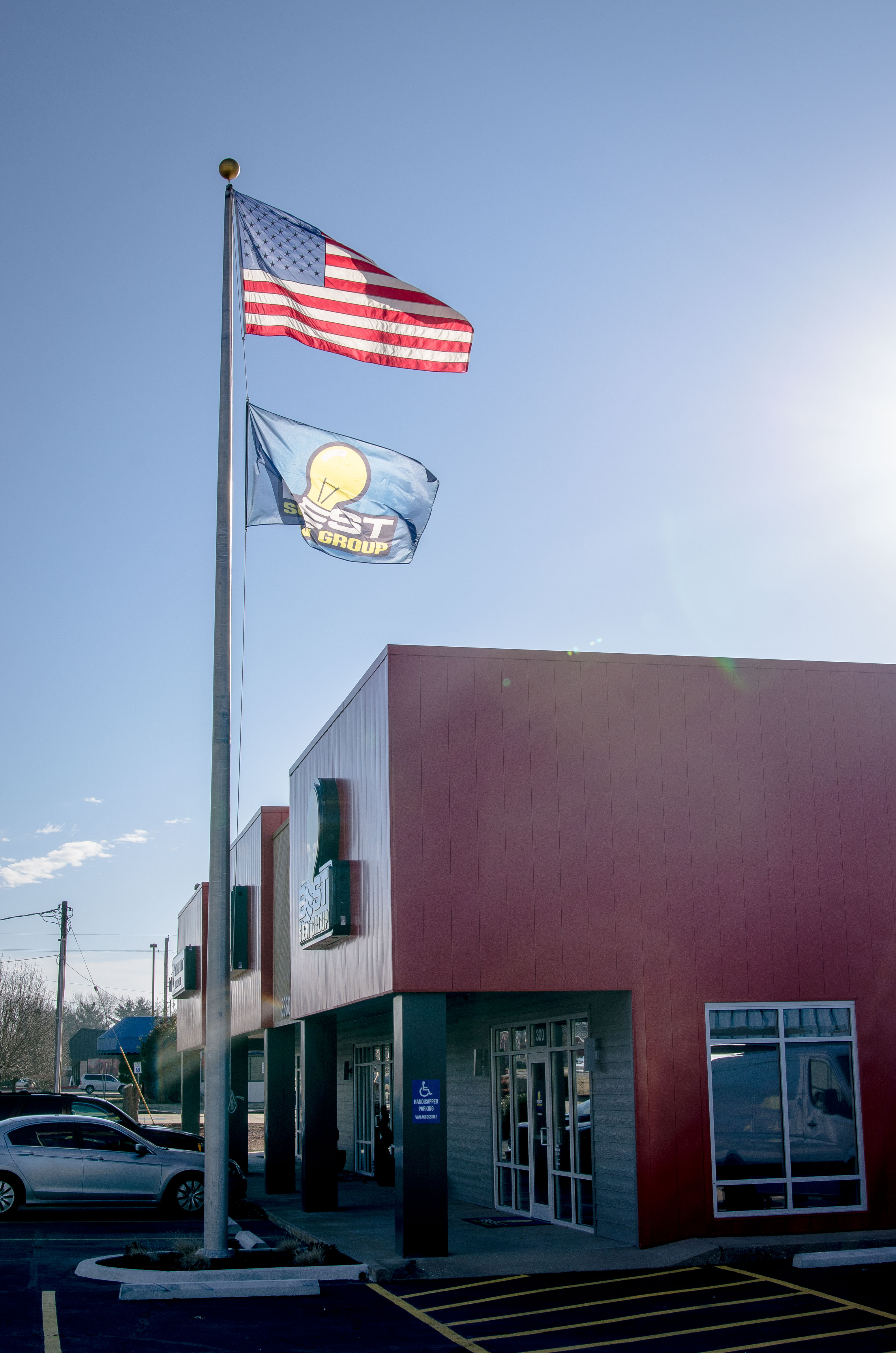 A flagpole is a great way to display your patriotism, especially if that's an important part of your business' core values.
Here are a few additional reasons we think a flagpole makes a wise investment for your business:
Get Noticed
Many cities' codes or ordinances regulate the height of monument signs, but do not impose restrictions on flagpoles. This enables a business to display a flag with its logo at a much taller height than a monument sign. This can improve your business' chance of getting noticed when a shorter monument sign might not capture enough attention. Even though the flag displaying your business name is expected to be sized smaller than the American flag, you have plenty of fabric for folks to see who you are and where you are.
Long Life Expectancy
The type of commercial flagpole we sell usually outlasts the person who ordered it.
Choices
Most of the flagpoles we sell are 100% aluminum. Heights typically start at 20 feet, and the sizes increase from there in 5 feet increments, all the way up to a 100 feet. Their finishes include brushed aluminum, bronze, white, and black. Diameters of the poles are usually 4, 5, or 6 inches, but can be larger, and taper up to 2 or 3 inches at the top. Speaking of the top, if you don't want the standard "ball" topper, you can opt to upgrade to an eagle for additional cost. These various makes and sizes give you the option of determining not only what best fits your budget, but also what will have the most impact to get your business noticed.
We Can Do the Work
When we sell you a flagpole, you're also getting all the accompanying hardware. Plus, we know how to install them. So the most work you have to do is decide the size of the flags.
Reach out to us if you're ready to better equip yourself to get noticed.