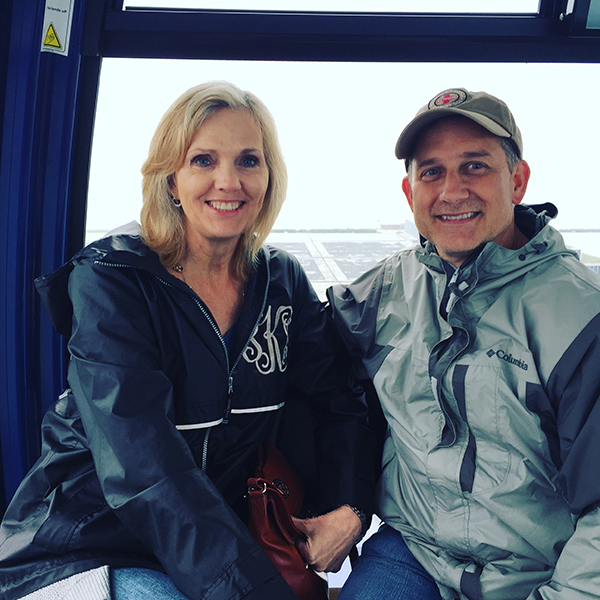 When you sit down to write about someone you work with, you wonder: where do I begin, and what about this person is noteworthy such that the reader will begin to comprehend the pure awesomeness of this individual?
When it comes to Shirley Karr, the best way to introduce her awesomeness is to tell you a little about her typical day. It begins with prayer. In her car, on the way to work, she is praying for all of us. She is also praying for herself, that the Lord will use her in whatever way He chooses. When she arrives, she wears a smile. In the middle of the day, she wears a smile. When she departs, she wears a smile. She makes herself available to talk and listen throughout the day even when she is processing payroll or paying invoices or tracking down payments or figuring out why we forgot to turn in a receipt.
Because we mostly enter through the back door at work, we pass her office on the way in. She greets warmly, her door open to all who pass by, and that open door is meant for help in work, for guidance in using Quickbooks since she is quite literally a ninja in it usage, and when her door closes, it is usually because you're in her office, talking with her and pouring out your heart to her because she listens well. Atop her red filing cabinet sits a jar of chocolate which she keeps filled to quiet your sweet tooth, quell your hunger, or to invite a brief bout of conversation. Looking for the warmest place in the building? You'll find it in her office because Shirley is admittedly cold 365 days a year. So she keeps a heater running even at times when others are sweltering.
Since 2004, she has been lending her accounting skills, her life wisdom and insights, and her friendly voice to Best Sign Group. Need to build up your team? She can do that, too. At employee meetings, she offers games and exercises that are creative, competitive, and ultimately bonding. She is an advocate for justice and fairness, and she seeks to make everyone feel loved and appreciated. This separates her from a functional accounting and HR role. She has taken that role and transformed it into something more meaningful, lasting, and successful.
She loves with such intensity on all the folks at Best Sign Group that, when she is away from the office, it really leaves a noticeable void.
"Be devoted to one another in love. Honor one another above yourselves." (Romans 12:10) Today, we shine the light on and render honor to Shirley Karr because deserves it.